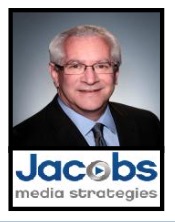 Wednesday, February 1st - 12:30 p.m. to 4:00 p.m. Bridgeport Conference Center, Bridgeport
Thursday, February 2nd - 9:00 a.m. to 12:30 p.m. Holiday Inn & Suites, South Charleston
Digital Disruption: Challenges & OPPORTUNITIES For Broadcasters
All broadcasters are facing disruption on many fronts. The way that listeners and viewers consume content is going through major changes. The country is undergoing a massive generational shift. Social media opens up a new way to communicate and connect. Smartphones have rapidly become a significant way to consume media. Ratings companiesarehavingtroublekeepingupandmeasuringuse. Andtheadvertisingmodelis changing, as clients are facing an avalanche of new options and ways of determining a successful return on their investment.
This creates many challenges for broadcasters, from which digital channels to invest in, to training sellers on how to adequately monetize them. But it also creates opportunities, as broadcasters have more tools than ever to reach audience and deliver them to their clients.
Media specialist Paul Jacobs from Jacobs Media will help West Virginia broadcasters sort through the noise in a fast-paced presentation, which will cover the following issues utilizing real-world examples, research and stories from the field:
What are "radio" and "television" in a digital world where cord-cutting and on-demand content is proliferating?

Using digital advertising solutions as a critical partner to traditional advertising solutions.

Examples of revenue-generating solutions utilizing social media, mobile, web, database

Understanding what "content" is and how it can be re-purposed for revenue generation.

Positioning the advantage of being a local broadcaster in a digital world.

A video interview with the head of dealer co-op from Ford, as he explains why he is pushing so many dollars into digital, and what he recommends broadcasters should do.
Paul is the Vice-President, General Manager of Jacobs Media, a research and consulting company based in Detroit. For the past three decades, he has worked with broadcasters on developing revenue solutions based on adjusting to new opportunities and challenges. He began his career in radio sales, and was a General Manager of stations in Dallas and Detroit prior to joining Jacobs Media in 1991. He is also the President of jacapps, one of the largest developers of mobile applications for media, so he understands not only the broadcast business, but the digital business as well.