1
Multimedia Consultant WVVA Television in Bluefield WV is looking for an energetic, self-motivated Multimedia Consultant to join our sales team. If you're looking for an opportunity that allows you to control your own income, rewards hard work and you have the desire to work for the #1 station in the market, then we have the job for you! Multimedia consultants develop creative ideas and solutions for their clients. In addition to strong communication and organizational skills the ideal candidate is self-motivated, positive, goal-oriented and has a passion to succeed. Help grow...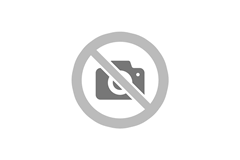 The WTRF Sales Account Executive generates advertising revenue by calling on established agencies, cold-calling new prospects and convincing potential clients of the merits of television and digital advertising. Job Responsibilities: Implements strategies to consistently grow revenue and exceed revenue goals. Establishes credible relationships with local business community. Makes sales calls on existing and prospective clients. Maintains assigned accounts and develops new accounts. Prepares and delivers sales presentations to clients. Explains to customers how specific...
1
Technical Media Producer (TMP Operator) WVVA Television in Bluefield, WV is looking for a Technical Media Producer (TMP Operator). Interested in what goes on behind the scenes at a television station? This is your opportunity to experience the fast paced, live television environment and work with an incredibly professional team while growing your technical and leadership skills! We are looking for a savvy individual to work with our state-of-the-art automation system to execute live newscasts, breaking news and special projects. The TMP is responsible for technical production...