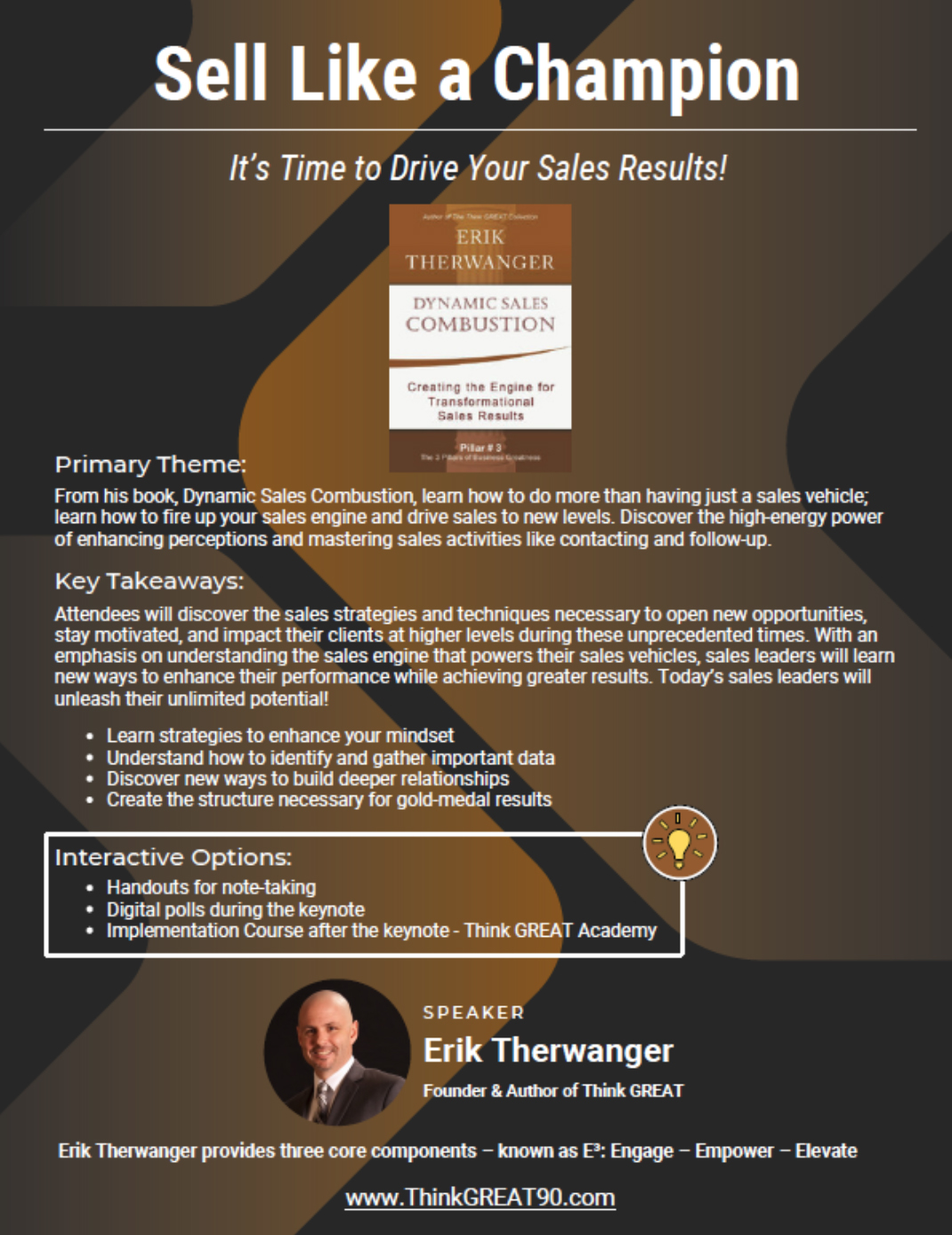 Mark your calendars for February 22nd and 23rd to attend one of two Sales Training Seminars being offer by the WVBA. We will welcome Eric Therwanger to the mounatin state and learn some dynamic skills, thoughts and ideas from his It's Time to Drive Your Sales Results seminar.
Primary Theme:
From his book, Dynamic Sales Combustion, learn how to do more than having just a sales vehicle; learn how to fire up your sales engine and drive sales to new levels. Discover the high-energy power of enhancing perceptions and mastering sales activities like contacting and follow-up.
Key Takeaways:
Attendees will discover the sales strategies and techniques necessary to open new opportunities, stay motivated, and impact their clients at higher levels during these unprecedented times. With an emphasis on understanding the sales engine that powers their sales vehicles, sales leaders will learn new ways to enhance their performance while achieving greater results. Today's sales leaders will unleash their unlimited potential!
Learn strategies to enhance your mindset Understand how to identify and gather important data Discover new ways to build deeper relationships Create the structure necessary for gold-medal results
February 22nd will be held in South Charleston, at the Holiday Inn West Hotel | Directions
February 23rd will be held The Bridgeport Conference Center | Directions
Attached please find reservation forms for both North and South events, along with an outline for the seminar. We have secured plenty of space to spread out among attendees…mask are optional.